Writer For Hire® Marketing, Ghostwriting & Publicity Services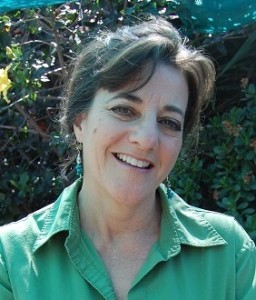 Greetings! I am Writer For Hire® and I look forward to meeting you to find out how I can help you with your next project. Whether it's something as simple as writing your blogs, resume, biography, memoirs or corporate profile, I have the experience to help you get it done!
I work with individuals, small business owners, mid-size companies and a variety of other entities who need professional writing – and they need it done right the first time!
My background consists of 30 years as a business/content writer and ghostwriter as well as 35+ years as a contributing writer and news journalist. I've written for Variety, Los Angeles Business Journal, San Fernando Valley Business Journal, Los Angeles Times, Boxoffice Magazine, Entertainment Weekly, Insurance Journal, City of Hope, Metropolitan Water District, Pasadena Weekly, Music Connection, and so many other publications through the years. When I am called upon to write a story or to editor or proofread someone else's, I have the "chops" to complete the task.
Additionally, my experience includes working for advertising agencies and public relations agencies (in my early career as Writer For Hire) creating promotional and publicity content. These skills contribute to everything that I do: from writing marketable content to promote my clients' websites to researching and writing ad copy for print ads, speeches, radio PSAs, and the like. Everything I write is unique, customized and original. You can be assured that your content will be written strictly for you to help improve your brand's visibility and make you stand out from your competitors.
So if you are struggling to writer your own content – and it's not getting done,
If you can't figure out what to write about or the best way to position yourself,
If your staff doesn't have the expertise or time to get projects done on your deadline,
If you've been thinking of writing your memoirs or you'd like this done for a friend or family member,
If you're ready to make any of these things happen, then please contact me today.
If you need assurance from my clients that I'm dependable, please go to my LinkedIn profile to read over 150 testimonials: https://www.linkedin.com/in/ghostwritingbrandingexpert/
Whether ghostwriting a book or articles for professional trade journals, creating blogs and articles, website content, press releases, memoirs or just getting a professional LinkedIn profile set up, you'll find it's easy and fast and not expensive to get Triple A service.  Read what my clients have to say or take a look at some of my writing samples, then contact Writer For Hire Pat Kramer  and enjoy the benefits of having a professional writer on your team!
Call: (818) 353-5699 Monday – Friday. Office hours: 9 a.m. – 5 p.m. PST.
Need a memoir of a loved one whose memories need to be written down? I love working with seniors: