Writer For Hire® Marketing, Ghostwriting, Editorial & Publicity Services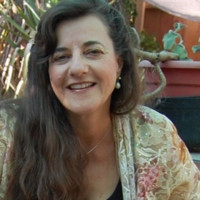 Greetings! I am Writer For Hire® and I look forward to meeting you to find out how I can help you with your next project. Whether it's something as simple as writing blogs or web content, drafting a resume,  One Sheet, or biography, or developing your memoirs to create and preserve your legacy,  you can turn to Writer For Hire Pat Kramer to get it done! From individuals and small business owners to mid-size companies, and government agencies, I provide the expertise each client needs on a project to project or ongoing basis.
If your staff is struggling to write content and it's not getting done,
If you need an expert with marketing and PR experience to guide your team,
If you are ready to upgrade your branding efforts to generate more sales and higher quality leads,

Then please contact me. I am here to help you and your team!
If you need assurance from my clients that I'm dependable, please go to my LinkedIn profile to read over 150 testimonials: https://www.linkedin.com/in/ghostwritingbrandingexpert/
Read what my clients have to say or take a look at some of my writing samples, then contact Writer For Hire Pat Kramer  and enjoy the benefits of having a professional writer on your team!
Whether ghostwriting a book or articles for professional trade journals, creating blogs and articles, website content, press releases, memoirs or writing content for LinkedIn profiles I provide professional writing services that are always on time and on budget.