Pat Kramer, an Award – Winning Writer Known for Exceeding Clients' Expectations
Writer For Hire® Pat Kramer provides innovative writing that accentuates companies/clients areas of expertise and enlightens readers, catapulting them to greater heights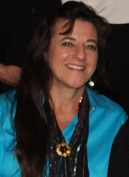 Since 1990, Writer and Journalist Pat Kramer has built her company "Writer For Hire®" by creating marketing, publicity & editorial materials for business clients from a wide swath of industries. Known for providing an exceptional work product that is fully-customized to promote each clients' brand and given them a competitive edge, Pat has worked with 100s of companies and individuals.
These days, we all need to be visible on social media to remain competitive. As a longtime news journalist, Pat knows how to generate appeal and interest in the subjects she writes about and is reliable, deadline-oriented, and customer-friendly. Offering a high-level of service for many different types of writing, Writer For Hire® Pat Kramer is a certified Woman Business Enterprise owner and Small Business Enterprise owner.
In 2019, she won a Congressional Award as "Woman of the Year" in her community of Sunland-Tujunga where she volunteers in many different capacities. And in 2022, she received a Special Service Award from the Sierra Club, Angeles Chapter, for her community involvement and environmental efforts.
In addition to working with individual clients and providing reliable, ongoing writing for companies seeking to improve their SEO (Search Engine Optimization), Pat is an active member of her community and very involved in helping humane animal and environmental organizations.
If you are reading this now,
Then it is Time to Get Started!