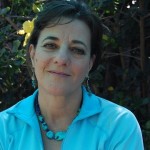 Writer For Hire® Pat Kramer is a professional news journalist and business writer with over 30 years' experience in writing for major media.  Throughout her career as a news journalist and business copywriter, Pat has had over 500 articles published.
In 1990, Pat founded Writer For Hire to provide companies with writing expertise for their press kits, media outreach campaigns, and marketing and editorial materials to take her clients to the next level. As a ghostwriter, she has helped several first-time authors write books which have been published and her press release campaigns are known for bringing formidable results.
Pat provides training and acts as a speaker for professional organizations on topics such as: "Using LinkedIn for Maximizing Your Business," "The Power of Press Releases," "Women & Men: How They Use Social Media Differently," and "How One Sheets Can Add Instant Credibility to a Business."
She actively serves as a member of ProVisors (Pasadena 3) and and the Sunland-Tujunga Chamber of Commerce. She is also an elected board member of the Sunland – Tujunga Neighborhood Council, which serves as a voluntary arm of the Los Angeles City Council for Council District 7 (Council Member Felipe Fuentes)
In the past, Pat has served on the boards of the Montrose-Verdugo City Chamber of Commerce (where she was the newsletter editor) and the Travel Tourism Marketing Association. She was also an active member of the Business & Professional Women of Sunland-Tujunga, Independent Writers of Southern California, Entertainment Publicists Professional Society, National Association of Women Business Owners (Los Angeles), and Women in Transportation.
Writer For Hire® is a registered trademark on the Supplemental Register for the U.S. Office of Patents and Trademark Registration. Writer For Hire® is a certified Small Business Enterprise and Woman-owned Business Enterprise in the City of Los Angeles.