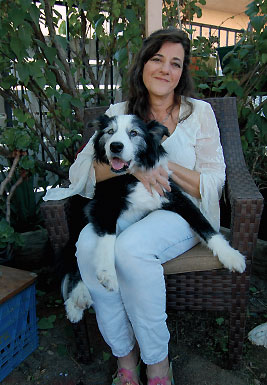 I believe in giving back to others, whether that involves my time, my money, or my effort in some way, shape or form.
One of the ways I give back is by speaking to students and professional associations about my experience as a writer. Over the years, I've taught workshops and given presentations at colleges and high schools, I've done many speaking engagements for professional associations, and I've visited kids at different programs to share with them an inspiring story or two.
I also feel very deeply about helping animal charities and animal rescue groups. I have rescued several dogs throughout the years. You can read about Sevie, Blue, Niko, Rocky, Toto and Sweet Pete on these pages.
Additionally, I am a longtime member of the Sierra Club, serving as Secretary, Program Chair, and Vice Chair over the past 30 years. You can view one of my programs here: "Preventing Tragedy: Hiking Safety Tips That Every Hiker Should Know Before Setting Out in Our Local Mountains," which featured members of Montrose Search and Rescue and instructors of the Sierra Club's Wilderness Travel Course.
I continue to support environmental charities and historic preservation efforts to ensure that we do not lose the beautiful natural places on our Earth and historic locations.
I feel that everyone has a role to play in making our world a better place and I am doing my part to contribute to that effort.