When news happens, that's when I tell my clients to issue a news release (also known as a press release or media release) to properly share news about themselves, their firm, or their company. As a press release writer, publicist and all-around PR and branding expert, it is absolutely essential that you take credit where credit is due. 0therwise, how will anyone know about your accomplishments?
On that note, today I issued a press release on my Woman of the Year award representing my community of Sunland-Tujunga in the 28th Congressional District. I am told that my award has been entered into the Congressional Record and will permanently be listed there for all to see – pretty nice for a little 'ole PR person and news journalist like myself!
Should you have a question about whether or not you should issue a press release, I will take your call or respond to your email and validate whether it will help you or whether it's best to hold off.
And now, my news story:
After a career of 40-years as a news journalist, PR writer for ad agencies and companies, and as a content and branding writer, it's very nice to receive this honor from one of my personal mentors: 
Pat Kramer Receives Woman of the Year 2019 Award From Congressman Adam Schiff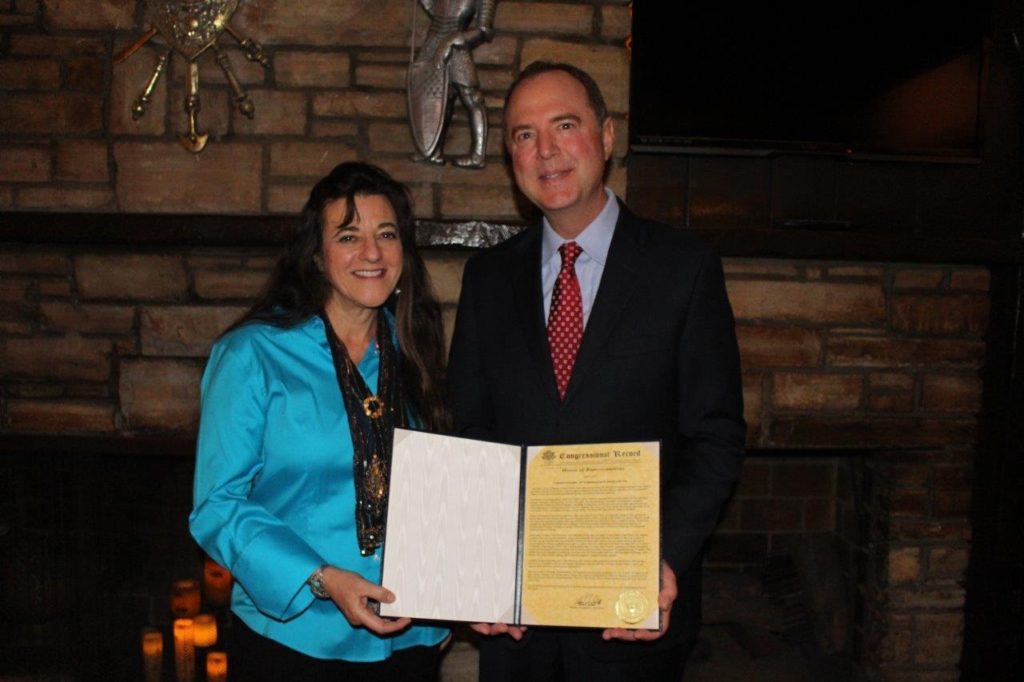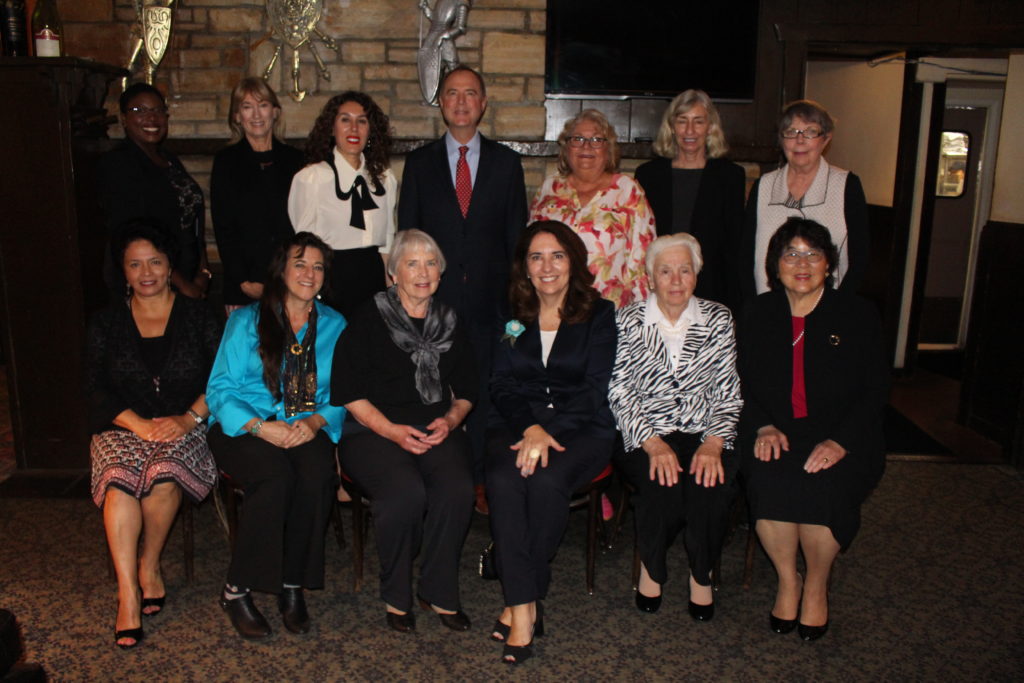 LOS ANGELES, May 08, 2019 (GLOBE NEWSWIRE) — Writer For Hire® Pat Kramer today announced that she was recently awarded Woman of the Year 2019, Sunland – Tujunga by Congressman Adam Schiff. Each year, Congressman Schiff names women in each of the communities in his district, to receive this lauded award in honor of Women's History Month. Now serving as the chair of the House Permanent Select Committee on Intelligence, Representative Schiff is in his 10th term in the House of Representatives. Kramer, who operates Writer For Hire® in Los Angeles, is a ghostwriter, memoir writer, and a content marketing and PR branding specialist.

At a luncheon held on April 16, 2019, Representative Schiff honored each of the 13 inspiring women he chose stating, "Today, I met with remarkable women from my district who have all worked tirelessly to make our communities a better place," said Rep. Schiff. "It was an honor to recognize their outstanding work in the 28th District. These women have worked to found or support a myriad of charitable organizations and given so much of themselves to improve the common good. They are all pillars of our communities and I thank them for their invaluable service."
In his tribute to Ms. Kramer, the Congressman talked about her contributions to her community of Sunland – Tujunga, located in the northeast corner of Los Angeles, saying, "I rise today in honor of Women's History Month. Each year, we pay special tribute to the contributions and sacrifices made by our nation's women. It is an honor to pay homage to outstanding women who are making a difference in my Congressional District. I would like to recognize a remarkable woman, Pat Kramer of Sunland-Tujunga, California.
"Pat Kramer is a communications expert who creates original content for business and corporate entities for their marketing, outreach and public relations efforts. For over thirty years, she has worked as a consultant to companies and as a freelance journalist for many prestigious newspapers, magazines and industry publication.
"A dedicated volunteer in her community, Pat's activities include over thirty years of participation in the Sierra Club, Angeles Chapter, where she has held leadership positions and advocates for issues affecting the quality of life in the foothills.
"Additionally, while serving two terms on the Sunland-Tujunga Neighborhood Council, Pat has led many efforts on behalf of her community. These include: completing the decade-long creation of Oro Vista Park in Sunland, leading efforts to improve the safety of residents as the chairperson of the Safe Traffic & Transportation Committee, and creating and co-chairing the STNC's Emergency Preparedness Day which included 15 vendors and City agencies.
"In addition to her outstanding work in the community, Ms. Kramer is passionate about animal rescue work, serving on the STNC Animal Issues committee and playing a leading role in promoting the City of L.A.'s Department of Animal Services' Volunteer Animal Officer program.
"Born and raised in Worcester, Massachusetts, Pat credits her grandparents, immigrants from the Ukraine and her parents with teaching her good values, instilling in her the importance of hard work, and encouraging her to follow her dreams.
"I ask all Members to join me in honoring this exceptional, well-respected woman of California's 28th Congressional District, Pat Kramer."
Media Contact:
Pat Kramer
818 353-5699
[email protected]
https://www.writerpatkramer.com