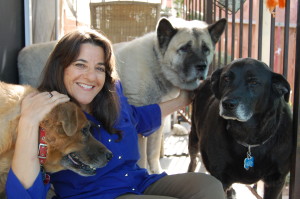 As I review my year, I wish I had more time to work with clients and more money to give to the non-profits I support. The Holiday season, for me, is about giving back. If you are interested in participating in my give-back efforts, please read how we can do this together.
I Want to Donate to the Charity of Your Choice!
As the year winds down, it's a good time to review the way your communications materials are presenting you. Maybe there are changes to your services or to your staff. Perhaps you have a new offering that others don't know about. At the very least, it's helpful to create new messaging for the New Year to help brand your business. So during December, for every regularly – priced writing service you order (blogs, web content, ghostwriting, press releases, One Sheets, newsletters, etc.), I will gladly donate $25.00 to the charity of your choice. (If you don't have a preference, I will likely donate to SPCLA or another animal rescue group that is fighting to survive).
End of the Year Special:
For those who have incomplete LinkedIn profiles or who aren't sure how to use LinkedIn, I will improve your entire profile and give you a private tutorial to help you optimize how you use LinkedIn. Those who I've worked with say they feel more confident about using LinkedIn and as a result, post more, which ultimately results in more business. During December, I will provide this service for only $175.00 (normally $225.00).
New Website:
This year, I built a new website that is easy to read and optimized for mobile devices. I've added about 200 new writing samples and other useful tabs to make it more interesting: www.writerpatkramer.com. If you like my website or have used my services, I would greatly appreciate you "liking" my Writer For Hire Facebook page or writing a Yelp review.
For now, I wish you the happiest of holidays ~
Writer For Hire® Pat Kramer