https://www.linkedin.com/pulse/thebigshift-mine-age-30-pat-kramer
Changing things up in one's work can be invigorating and exciting, especially if it's something you've always wanted to do but never pursued. Depending on what age you are, it can be a very good plan or a very uncertain one. When LinkedIn asked me to write about #TheBigShift, I knew exactly the story I would tell – here it is: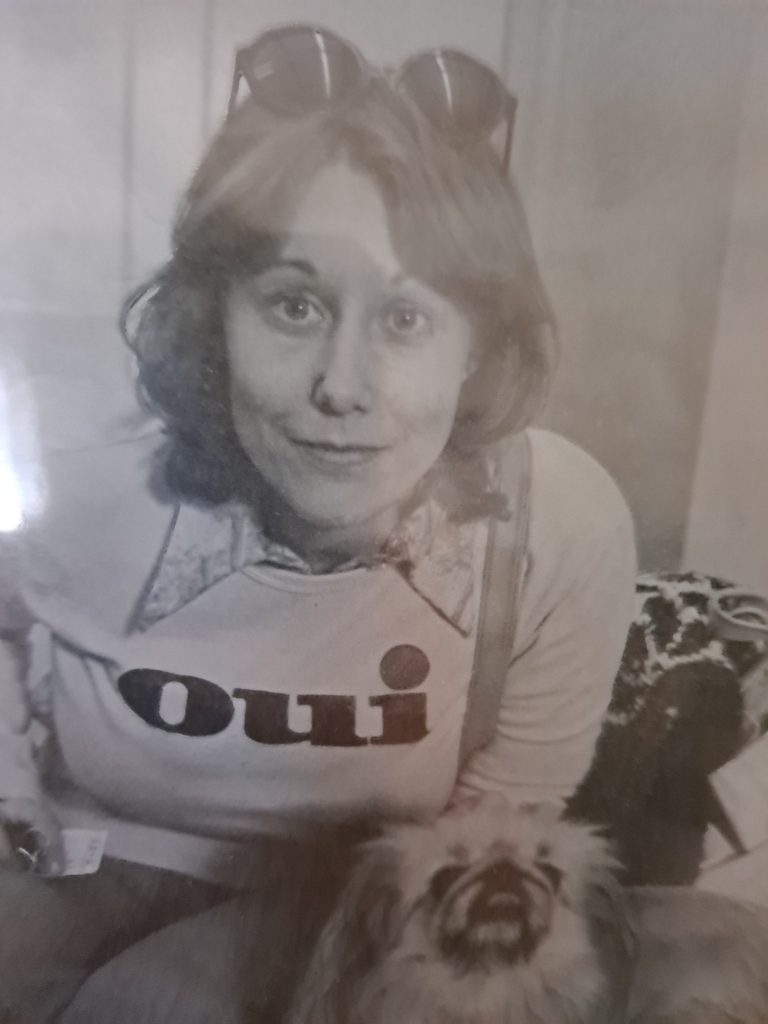 When I was 30 years old, I took that "Big Step" into the unknown. I had been working as a radio news reporter and broadcaster for nearly ten years and I had reached the top of the paygrade for the market I was in as a woman. Women were not being paid the same as men (maybe still aren't) and I was tired of working late night, early morning and weekend shifts at a pay that was not exactly practical for supporting myself.
My dad's younger sister, Aunt Ronnie, lived in Los Angeles and worked in the entertainment industry as an agent for technical people on movies and TV. She and I had always been close but I had never had the opportunity to spend consistent time with her. Instead, it had been short visits whenever she was back in New England. Ronnie reached out to me around this time and broke the devastating news: she had been diagnosed with lung cancer and told that she only had six months to live! When I called her to tell her I was sorry to hear this, she asked me to come visit her – and to make it soon!
At the age of thirty, I was already dissatisfied with my life, my job, and the endless cold winters. I had been looking around for my next job, beyond the broadcasting industry, but it was looking bleak. I didn't have job skills outside of being a writer, reporter, and communicator. I knew I would have to start all over doing "something else" but I wasn't sure what it was. So I made my airline reservation right away and I took a few days off from my current job.
Ronnie and I finally got to spend some time together but I can't say that it was that great. The shadow of her disease was always present, although we both chose not to talk about it.
Instead, I decided to interview for some jobs in Southern California. I had always wanted to be a writer for a record company or my dream job, writing for Rolling Stone magazine! Instead, I took another job working in marketing and sales for a Cable TV company, because again, I needed to support myself if I were to start all over again. Then, my plan was to work my way up to that dream job.
Lucky for me, I had the sales skills to convince all three companies that I interviewed with that week to hire me. One was in Anaheim, one was in Los Angeles, and one was in San Juan Capistrano. I took the job offer with the company in Anaheim and made arrangements with Ronnie to move in with her when I came back to start my job. All was looking good and I was invigorated by the thought of changing my life and leaving what I didn't like, behind.
True to the plan, I moved to L.A. in June 1988 and moved in with Ronnie for a month while I figured out what to do for the long-term. That job in Anaheim lasted two months and then I realized I didn't like the work culture. I ended up interviewing with another company and taking a job in Newport Beach. I moved in with some roommates in La Habra, CA and spent the weekends in L.A. with Ronnie. But a year later, I changed jobs again to work for a company in Simi Valley so I could live closer to Ronnie. When she passed, in November 1989, I had to make a decision: was I here to stay or was going to go home? I decided to stay because I hadn't yet reached my goal of working as a writer.
The next ten years were rough. I supported myself working at an ad agency, writing PR content for three different public relations agencies, and yes, being a writer! I freelanced for many newspapers and magazines during the 1990's, among them: Variety, Boxoffice, Music Connection, HITS, Los Angeles Business Journal, Pasadena Weekly, Insurance Journal, and the L.A. Times. Not long after Ronnie died, I launched my own writing business, Writer For Hire (www.writerpatkramer.com). The one thing I knew, deep down in my bones, was that I was going to make my certified, small, woman-owned business Writer For Hire a success, no matter how hard I had to work!
Looking back, the big, life-changing move I made in 1988 was all worth it, despite everything that I had to do to start over. I moved six or seven times between 1988 and 1995. Would I do it again at my present age? I don't think so. You get used to certain things in life – financial security, your support systems which include co-workers, friends, and neighbors.
That being said, if I ever were to move somewhere outside of Los Angeles, I would certainly continue my business. That's a given; it's in my bones. Once a writer, always a writer. So when LinkedIn asked me to write an article about #TheBigShift, I knew this story would be about that change I made that was all worth it.
Had I stayed in Massachusetts and settled for a different life, I would never have experienced the life I now love. Looking back on all the hard work it took, it was all worth it. Thank you, Ronnie, for helping me make it happen. I wish you were still here to see me now.