Writer For Hire has provided clients with a diverse range of written tools since 1990 to meet their objectives in business. Please re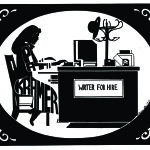 fer to "Examples of Services" for a list of some of the pieces Writer Pat Kramer has written.
If there is something that you need, please set up an appointment with Pat to discuss your needs at:  [email protected]
Click here for examples of our services.