Every year, hundreds of people flock to McGroarty Arts Center in Tujunga to buy a new handmade chili bowl and try a variety of tasty chili recipes while getting an
early start on holiday shopping. This year, the 14th Annual Chili Bowl Fest (held Saturday, Dec. 3) and the Holiday Art & Craft Faire
(Dec. 3 and Dec. 4) will be offering several new features: The weekend event will be expanding to the upper parking lot of McGroarty where there will be outdoor seating and a live band performing, and on Sunday, the Faire will be devoted to the spirit of the holidays. Santa Claus will be present to take photos with children, holiday carolers will serenade everyone with good cheer and holiday cookies will be available for the kids to paint.
As a special attraction, there will be a comedy fundraiser on  Sunday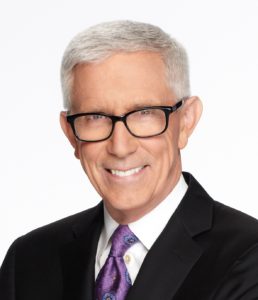 evening featuring NBC Channel 4 meteorologist Fritz Coleman in his one-man show "Defying Gravity," described as a hilarious glimpse into one man's journey from childhood to "old age."
"The show presents an hour and a half of laughing hard and reflecting on what it's like getting older," said Coleman. "Getting old isn't pretty but it sure is funny!"
The single performance of Defying Gravity will be held at 7 p.m. on Sunday, Dec. 4 at the Ice House, 24 Mentor Ave. in Pasadena with 100% of the proceeds going to the McGroarty Arts Center. Tickets are $15 and $22 for the 180-seat room. After Coleman's show there will be an auction of services and prizes, donated by local artists, to raise money for McGroarty.
Coleman said his participation in the annual fundraiser for the McGroarty Arts Center comes from his interest in supporting the arts.
"I have three children and it has been sad to watch arts programs in schools diminish over the last 10 years, or so. I think the nurturing, creative programs at McGroarty have never been more necessary than they are right now. This event will be a chance for folks to help sustain this jewel of a facility. Plus… I promise… it'll be the most fun you'll ever have being philanthropic!"
Best known for his professional career as a weatherman, Coleman has been honing his standup comedy routine in clubs through the decades. He has also been named "Best Weatherman" in nearly every major paper in Southern California and has won numerous honors and awards for his dedication to his community.
Dawn Jenkins, Community Relations Committee chair at McGroarty Arts Center, added, "This year, in addition to the chili fest, bake sale, and Holiday Faire, we will be serving craft beer and featuring live music by an outstanding Los Angeles band. There will be ample seating under tents outside in the upper parking lot. There will be artists and vendors, inside and outside the building on both days, and we'll have a golf cart transporting people from the street up to the top of the driveway."
For those who have never attended the Annual Chili Bowl Fest, it's a very popular event. (Parking is limited at McGroarty so plan on parking on the street  or – better still – carpooling with others to this event). Those who want to enjoy a bowl of chili can select the bowl of their choice for $15 from a dazzling selection of colorful ceramic bowls (bowls are also sold separately for $12) then fill up from an assortment of eight or 10 chili varieties, made by volunteers from the Sunland-Tujunga Rotary Club.
A slice of fresh corn bread comes with each bowl of chili as well as a variety of condiments. Also available for purchase are soft drinks or some of the scrumptious desserts baked by volunteers.
After eating, guests can stroll through McGroarty's historic rooms to see local artisans' crafts, such as creations in glass, woven pieces, unique jewelry, homemade soaps, candles, decorative artwork, handmade cards and beautiful pottery.
Whether guests come for the chili, the bowls, to shop for unique gifts or to experience some laughs at the Ice House, all will contribute to the ongoing operations of McGroarty where classes are held all year round in the arts, drama, yoga and other performing arts.
The McGroarty Arts Center is located at 7570 McGroarty Terrace in Tujunga. For more information, call (818) 352-5285 or visit www.mcgroartyartscenter.org.
For advance tickets to the Ice House show, go to http://icehousecomedy.com/event.cfm?id=468763&cart or purchase a ticket at the door.