28th Congressional District Woman of the Year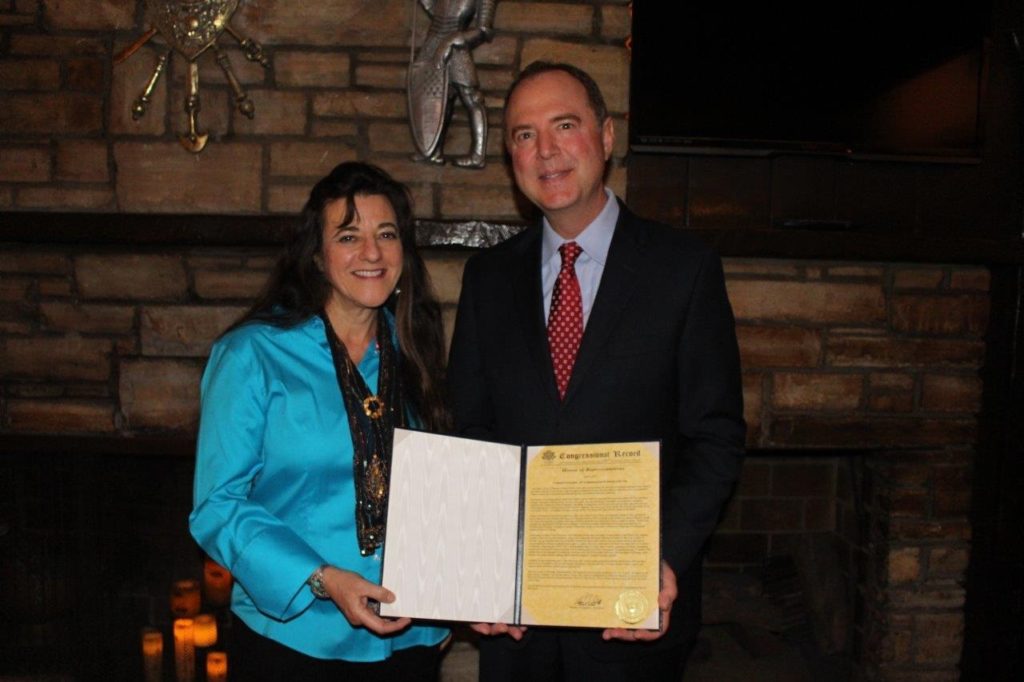 I rise today in honor of Women's History Month. Each year, we pay special tribute to the contributions and sacrifices made by our nation's women. It is an honor to pay homage to outstanding women who are making a difference in my Congressional District. I would like to recognize a remarkable woman, Pat Kramer of Sunland-Tujunga, California.
Pat Kramer is a communications expert who creates original content for business and corporate entities for their marketing, outreach and public relations efforts. For over thirty years, she has worked as a consultant to companies in education, entertainment, healthcare, financial services, real estate, transportation, politics, arts and culture, cities, agencies and non-profit organizations to improve their communications materials. Over the course of her career, Ms. Kramer has written for the Los Angeles Times, Los Angeles Business Journal, Variety, City News, and many industry-based publications.
Today, Pat focuses on ghostwriting memoirs, books and articles for her clients, and especially enjoys writing memoirs for senior citizens to help preserve their legacy for future generations. Pat is a regular guest speaker at various business events, and shares her expertise educating public high school students who are interested in communications careers. Some of the professional organizations Pat has been a member of include the National Association of Women Business Owners, Entertainment Publicists Professional Society, Independent Writers of Southern California and Business & Professional Women of Sunland-Tujunga.
A dedicated volunteer in her community, Pat's activities include over thirty years of participation in the Sierra Club, Angeles Chapter, where she has held leadership positions and advocates for issues affecting the quality of life in the foothills. A Sunland Tujunga Neighborhood Council (STNC) member for many years, some of her accomplishments on the council include helping to complete a decade-long project to create a new community park in Sunland, Oro Vista Park, as Inventory Chairperson, organizing the STNC's 2017 move to North Valley City Hall, which involved managing volunteers, overseeing inventory of supplies and historical records, and co-chairing the 2018 STNC's Emergency Preparedness Day. In addition, Pat chaired the Ad Hoc Signage Committee and currently chairs the STNC's Safe Traffic and Transportation Committee, which creates informative monthly meetings about improving safety on Sunland-Tujunga's streets.
In addition to her outstanding work in the community, Ms. Kramer is passionate about animal rescue work, and has been working to try to initiate the City of Los Angeles' Department of Animal Service's Volunteer Animal Officer program and supports other worthwhile animal rescue organizations.
Born and raised in Worcester, Massachusetts, Pat credits her grandparents, immigrants from the Ukraine, with teaching her good values, instilling in her the importance of hard work, while encouraging her to follow her dreams. As a result of doing what she loves and thanks to her grandparents' influence, Pat's full life includes hiking, gardening and caring for her three rescue dogs.
I ask all Members to join me in honoring this exceptional, well-respected woman of California's 28th Congressional District, Pat Kramer.